Styling Faux Eucalyptus
Artificial flowers and faux plants are becoming more and more popular, and we can see why! They make the perfect, low maintenance home accessory, adding a stylish update to any home for a low price. Adding greenery brings a touch of nature into your space, helping it feel light and airy. Our favourite way to do this is with eucalyptus. Throughout this blog, we're sharing a few easy ways you can style faux eucalyptus.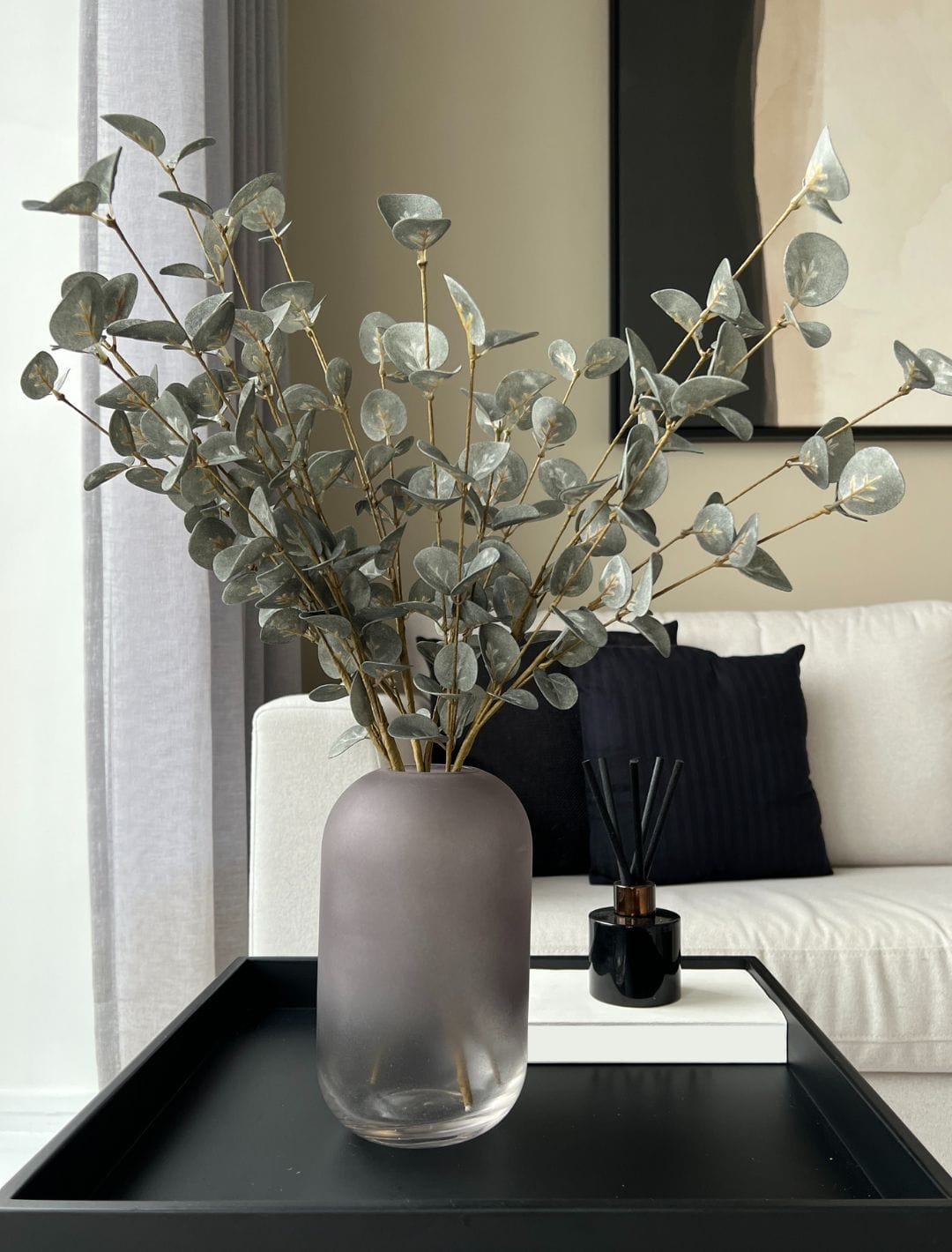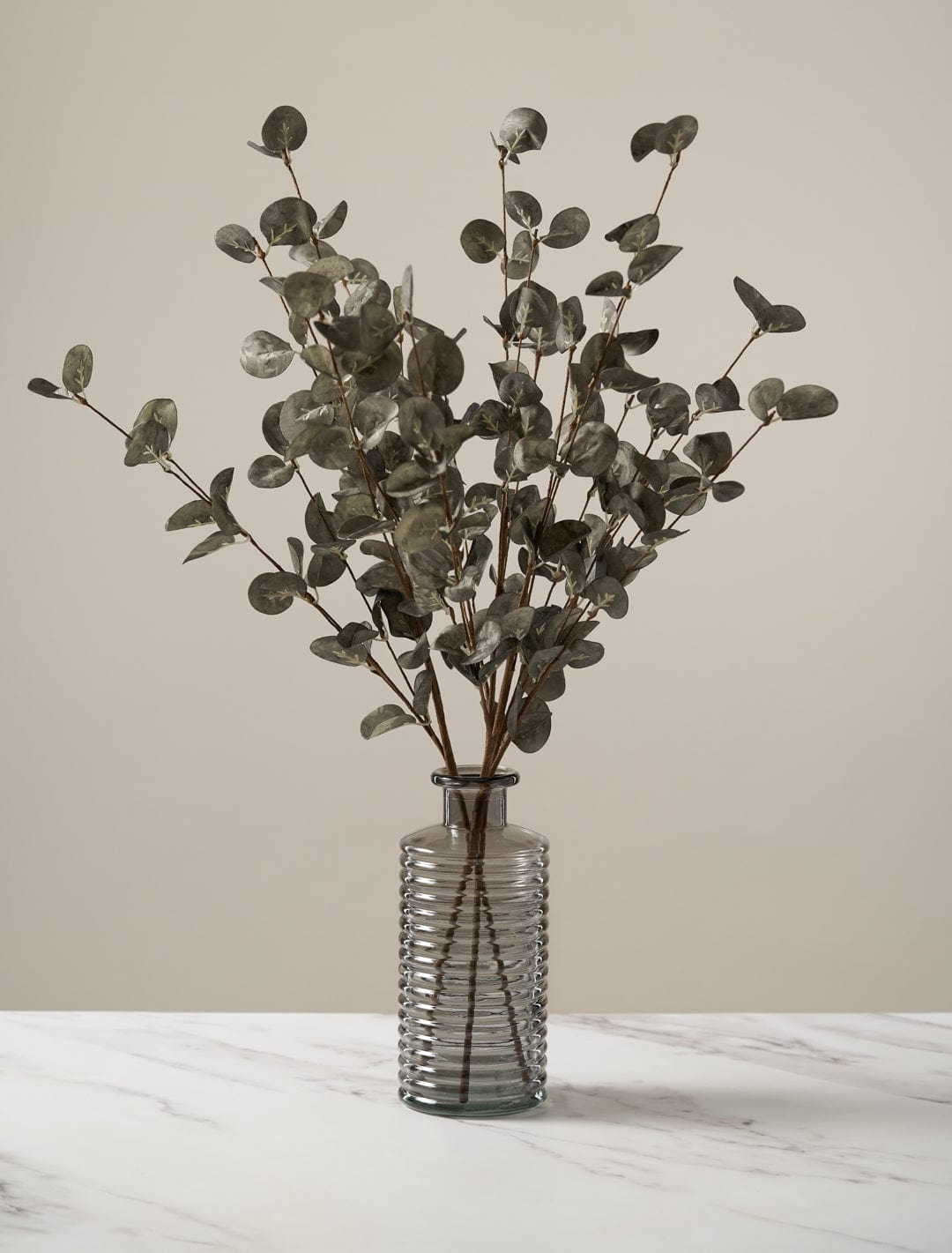 Add to a vase

This may seem obvious and easy, but simply adding faux eucalyptus to a vase makes an impactful statement for a low price. We have plenty of vases that pair perfectly with our very own faux eucalyptus. You can read more about our recommended vase pairings here.



Eucalyptus garland

Add some low foliage in the form of a garland. Our artificial eucalyptus branches bend easily as the stems are made from wire, so you can easily connect a few together and manipulate the leaves to create your very own garland. A eucalyptus garland is lovely to view weaving in and out of candle holders, wine coolers and other items making up your display.



Mix and match colours

Contempee have seven stunning colours available. Why not combine a few colours together to create an interesting and unique arrangement?





Mix in with artificial flowers

A good way to re-create a real florist-like flower arrangement is to add some of our faux eucalyptus stems to a vase with artificial flowers. We recommend mixing our faux hydrangea and artificial eucalyptus, but they also look great mixed with our artificial blossom stems.



Faux plants

Faux trailing eucalyptus plants are a good accessory to add to your home. The great thing about faux plants is they're low maintenance - you don't have to keep up with watering or worry about accidentally killing them.


Order now
Contempee have our own collection of faux eucalyptus, with seven stunning colours available. If you're after high quality artificial flowers and eucalyptus that looks real, then Contempee is the place for you. with 1000+ five star reviews and free delivery on all orders over £40, what's stopping you?
Price: £19.99 for three full stems.
Check out our customers review below.
Review 1: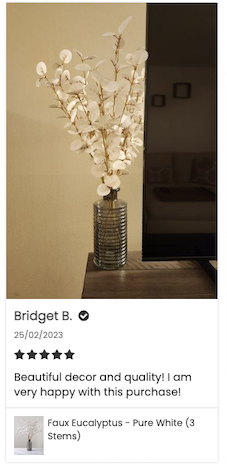 Review 2: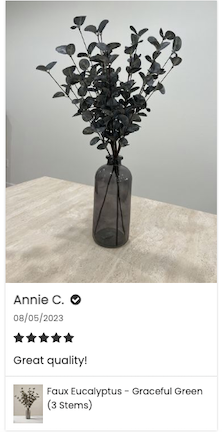 Plenty in stock. Order now via this page.
For more information on shipping charges, visit our shipping and FAQ page.
---